People invest the savings of their life to buy a home for themselves and their loved ones and still they need to take a loan to completely pay for the home. Unfortunately, if they fail to make the installments timely, they may lose their ownership of the house and that may be the difficult time for the loved ones. Learn how mortgage redemption insurance can save from losing your home?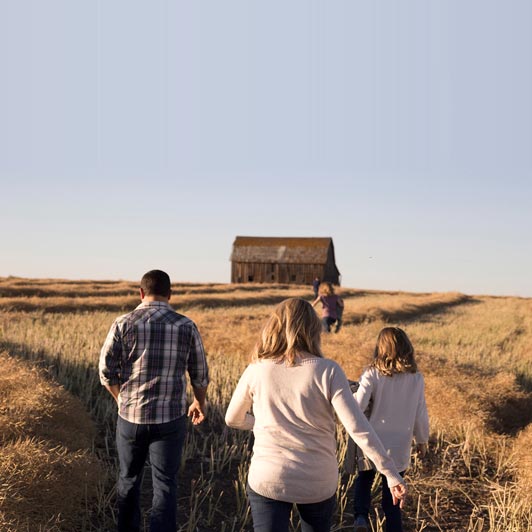 Buying a home is one of the biggest investments of our life and many of us buy a mortgage loan for the same. But it becomes very difficult to repay the loan if the sole breadwinner expires due to illness or an accident. And Mortgage Redemption Insurance (MRI) is designed for the same. These Mortgage Protection Insurance policies provide a financial protection to the borrower and their loved ones against the loans taken. In the event of death, the insurance provider takes care of the outstanding loans of the insured and the loved ones can continue living in the house. There are multiple insurance providers offering insurance policies to customers at attractive prices. In this article, you will learn what are key features and benefits of these plans and why you may need such an insurance plan.
Key Features of Mortgage Redemption Insurance
Only Death Benefit but no Maturity Benefit
Accumulated cash amount is paid as Death Benefit
Consistently decreasing premiums throughout the policy period
Premiums to be paid just for 2/3 of the repayment period
Medical examination is borne by the insured
The Necessity of Having Mortgage Redemption Insurance
Even after getting in their home, people keep paying a monthly installment for years. At times the borrower is the sole breadwinner of the family and if something unfortunate happens to them, things may go worse for the loved ones. Leave alone the repayment of the loan, taking care of their essential expenses also becomes tough in such situations. In those situations, mortgage life cover comes as a big relief that protects the borrower and their family against such unfortunate events of life.
These policies cover all types of loans and debts due on the borrower and if the insured while the policy is effective, the insurance provider pays an accumulated cash amount to the beneficiaries helping them to repay the loans and take care of their lifestyle expenses. The loved ones won't have to pay anything from their pocket and can live happily in their home. Though, if the borrower survives the policy term, he won't get any payable from the insurance provider.
Benefits of Mortgage Redemption Insurance
Death Benefit – In the event of death, the beneficiary receives an accumulated cash amount as a death benefit.
Maturity Benefit – This is a complete protection plan and hence, offers no maturity benefit after survival of the period.
Income Tax Benefit – Insured receives an exemption from tax with a mortgage life insurance policy.
How to Apply for MRI?
Gone are the days when people had to wander here and there to get an appropriate mortgage protection insurance. The technical revolution in recent times has made it possible to get insurance policies much easier. Now, you can easily reach the official websites of top insurance companies as well as various insurance portals. By just filling an online form there, you can receive multiple insurance quotes from top providers. Insurance representatives from different providers will reach you with the most suitable mortgage life insurance rates for you. They will listen to your requirements carefully, explain various plans clearly and suggest the most appropriate one for you. You can compare different plans for their benefits and choose a plan with maximum coverage.
Important Considerations and Suggestions
MRI policies provide a specific cash amount for a certain policy duration. In case the insured dies or becomes permanently disable, the insurance company will provide a calculated accumulated amount as mentioned in the policy. They don't pay for everything you owe and sometimes his amount may not be enough to repay all the debts and loans. Hence you are suggested to carefully read how much accumulated amount they will be providing if anything unfortunate happens to you and whether that will be sufficient to take care of debts and other expenses.
In case of being the sole breadwinner, it is advised to buy an insurance plan that provides the maximum coverage. Such plans may have little expensive premiums but provide sufficient protection to the family should anything unfortunate happens to the insured. If there are multiple breadwinners in your family, you can go for a cheap mortgage insurance plan with decent coverage.